Custom designed and illuminated sign for the restaurant.
Entry for the restaurant. Vintage seating and Italian tile and brass table. Bubble photograph sourced from a NYC gallery.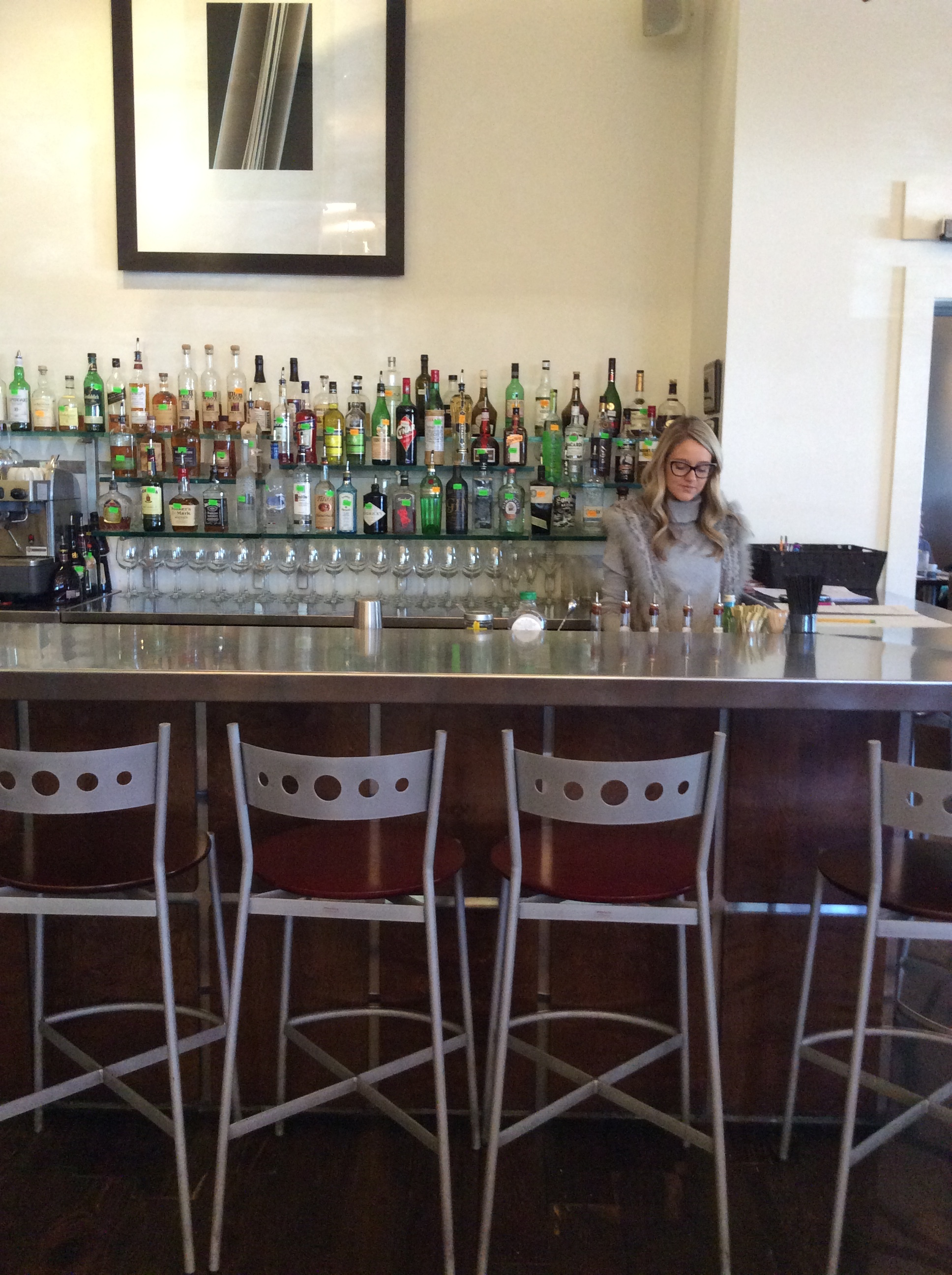 The bar at 195. Custom panels and stainless steel inserts for the front of the bar and custom stainless bar top. Photograph over the bar sourced from a NYC gallery.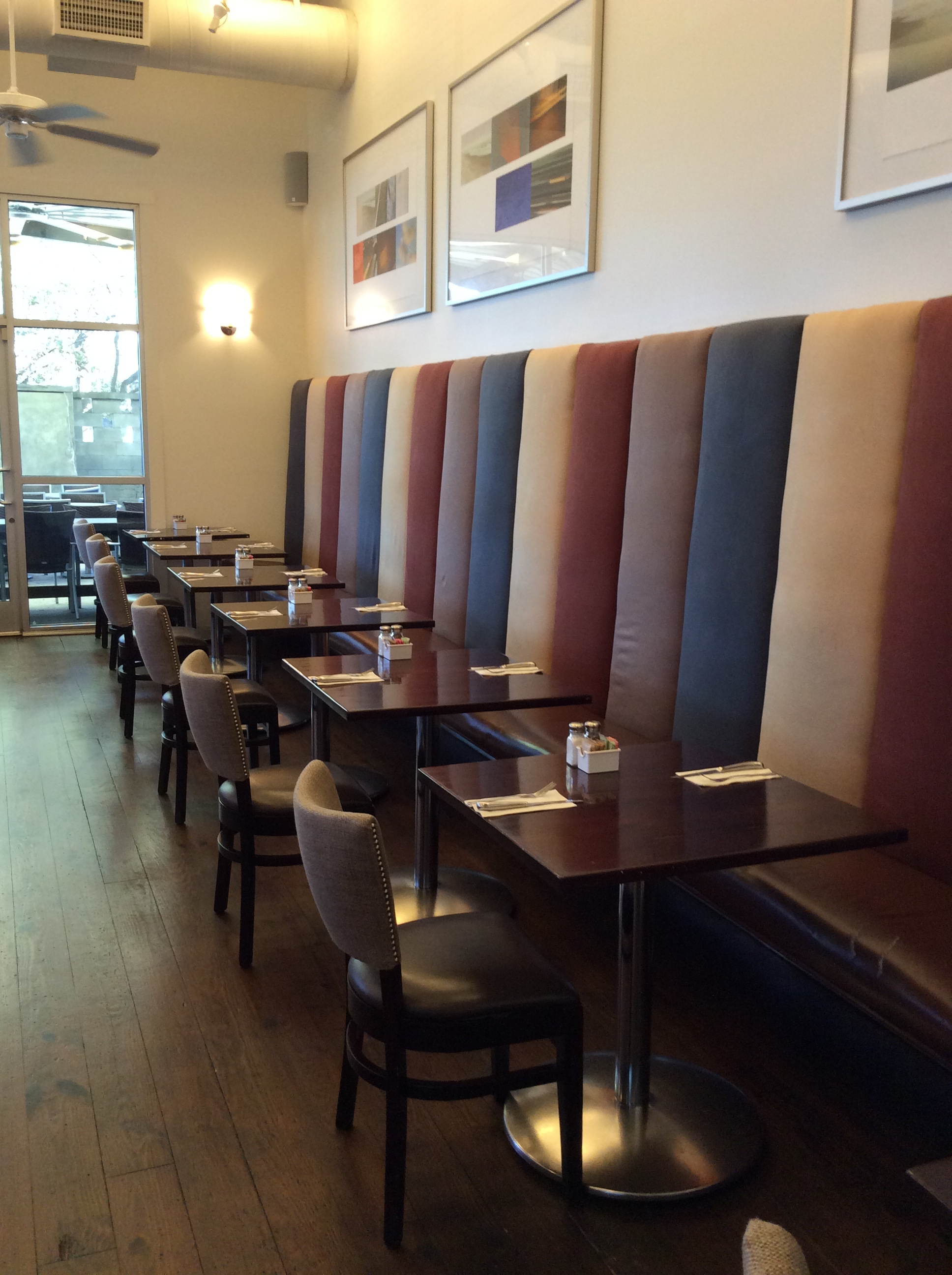 The main dining room at the restaurant.
The Ladies Lounge at 195. Tile floor is a custom pattern. The artwork was sourced from a North Carolina gallery.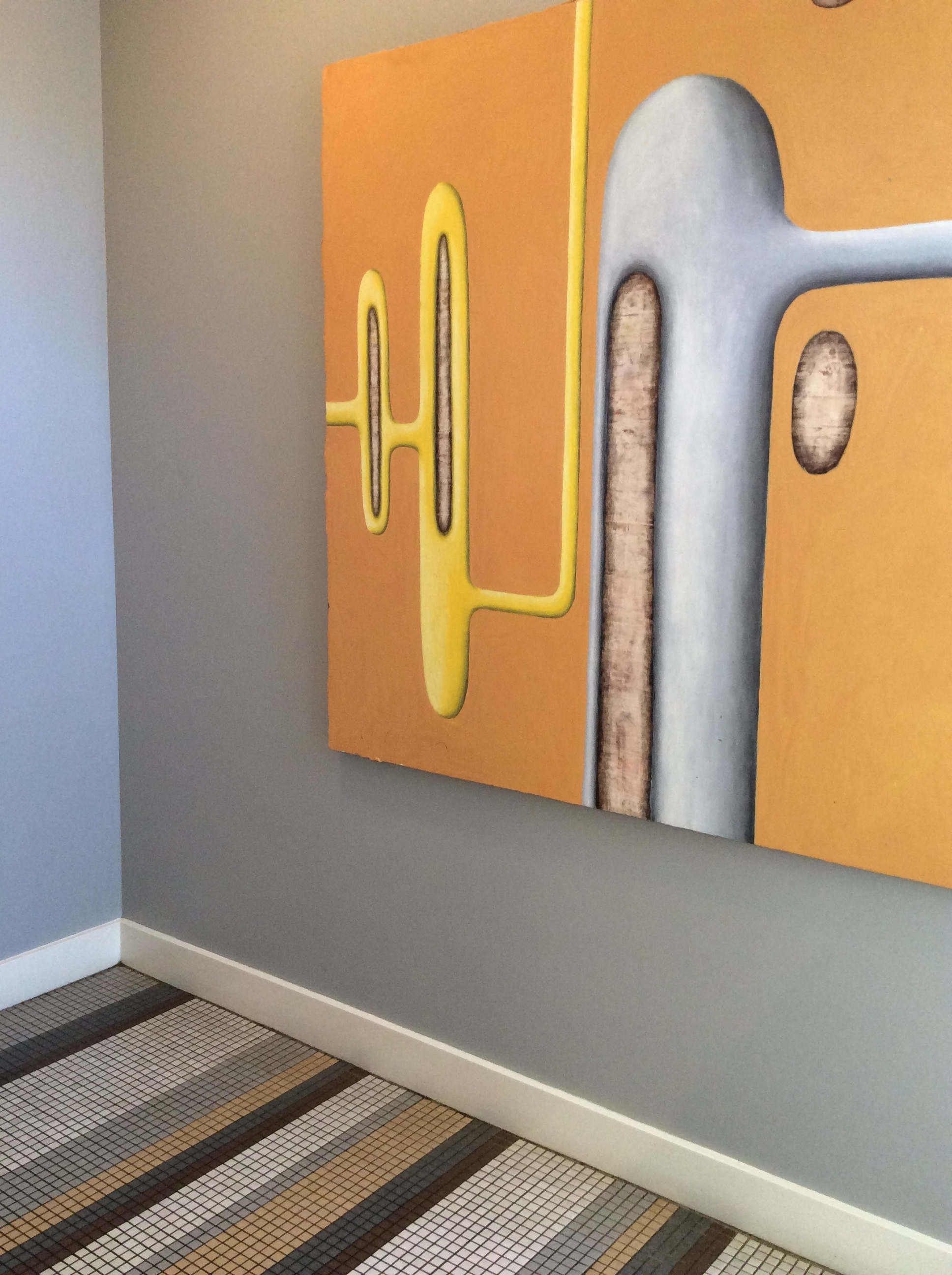 The Ladies Lounge detail.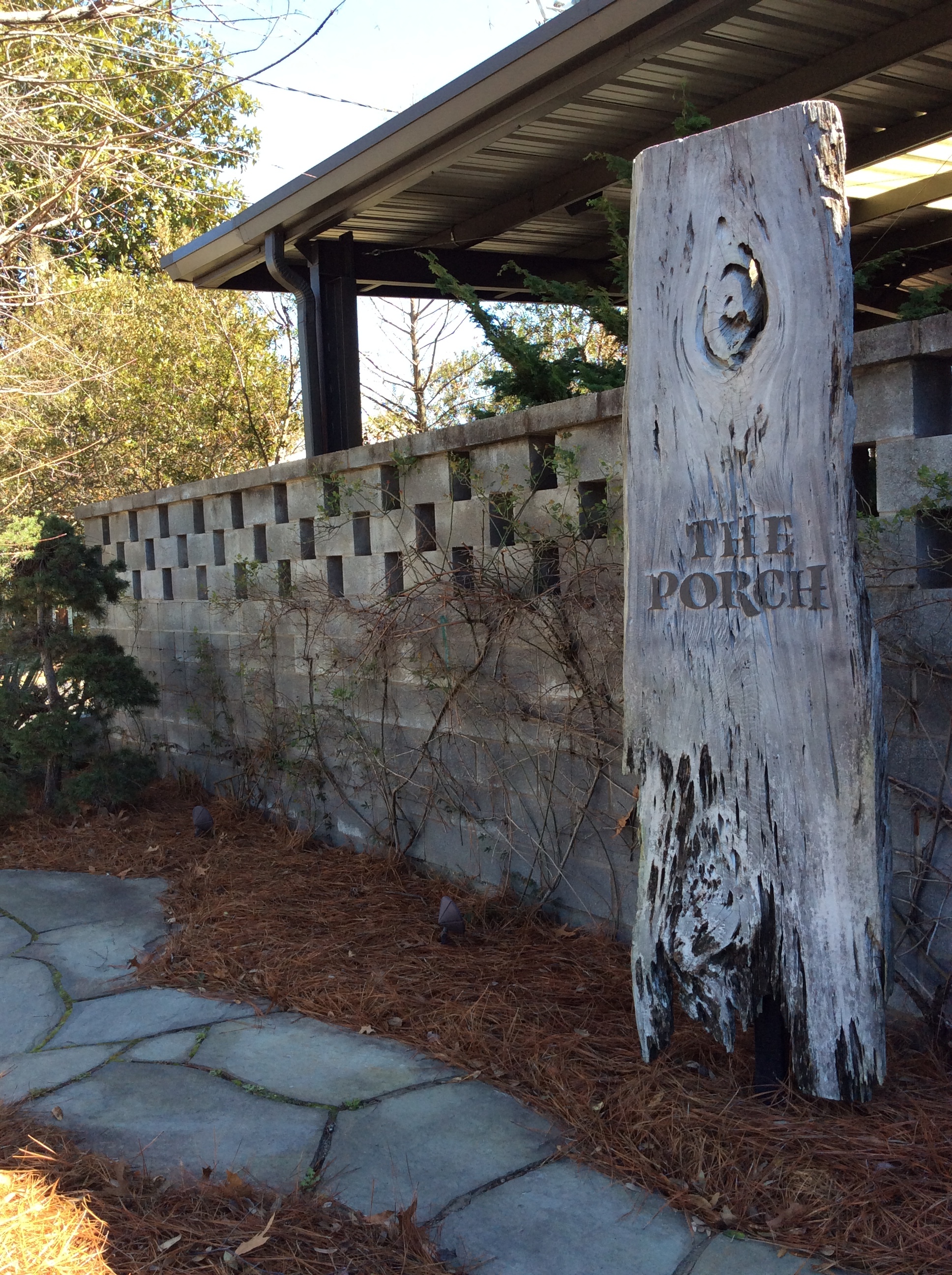 The cypress for The Porch sign was sourced in Florida near Gainesville and trucked to the site. Several of the planks measured over 14' in length.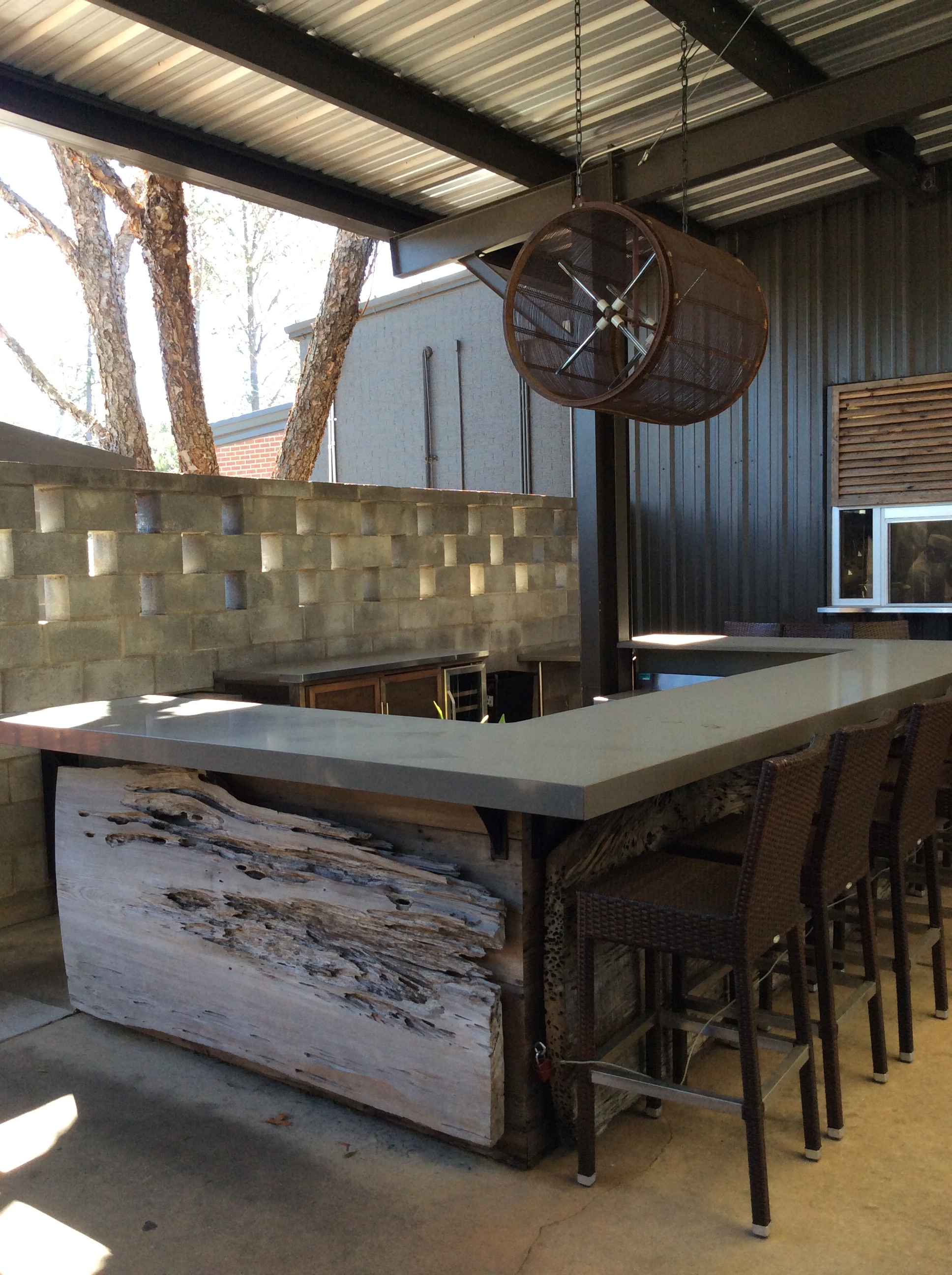 The cypress used to face the bar at The Porch is backlit to create a soft glow at night, adding to the ambiance.